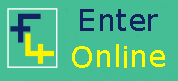 Age class: A full range of age class courses with Long (L) and Short (S) options. For days 1, 3 and 4, courses will be planned with the following expected winning times (EWT, in minutes):-
EWT/min
























60

M21L






















55

M20L

M35L

M40L

M45L

W21L














50

M18L

M50L

M55L

W20L

W35L

W40L

M60L

W18L

W45L

W50L

W55L

45

M16A

W16A

M65L

M70L

W60L

M75L

W65L

W70L

M80L

W75L

W80

30

M14A

W14A


















25

M12A

W12A


















20

M10A

W10A

















For days 2 and 5, expected winning times are planned to be in the range 30 to 35 minutes for M/W16 and older.
For each senior age class, the Short course is approximately 67% the length of the Long course, e.g. W50S is 67% the length of W50L. Note that there is no W80S class. There is no change in technical difficulty.
Both M21 and W21 have "V" (or Very Short) classes as well as "S" and "L". These classes compete on courses which are approximately 67% of the length of the corresponding Short class course, again with no change in technical difficulty.
For each junior age class, the B course is both shorter and technically easier than the corresponding A course.
Overall results for the event will be calculated using the best four scores from the five days. Details of the scoring system to be used will follow.
Colour Coded: White, Yellow, Orange and Light Green (entry on the day available). These courses are designed for those not competing in the age class competition and provide courses similar to those for the 10B, 10A, 12A and 14A classes respectively.
String: There will be a free string course each day.
SPORTident electronic punching will be used.
Entry Fees
We would encourage you to enter Croeso 2016 online via Fabian4. Alternatively details of how to enter by post are set out below.
Daily charge per course

Age Class course

Colour Coded course




Senior

Junior

Senior

Junior

Up to 29 February 2016

£14:00

£4.00

£7

£4

1 March 2016 to 30 April 2016

£15.00

£5.00

£7

£5

1 May 2016 to 30 June 2016

£16:00

£5.00

£7

£5

From 1 July 2016 if maps available (online only for age class courses)

£17.00

£5.00

£7

£5
Junior/Senior
Junior = all age classes, M/W10 to M/W20 inclusive
Student = anybody in older age classes, still in full-time education
Discount for entering the whole week
Juniors entering all 5 days will receive a £3 discount. Seniors entering an age class course for all 5 days will receive a £6 discount. The discount only applies when entering all 5 days at the time of your initial entry.
Start times
Rotating club blocks – Start times will be allocated in club blocks with each club being allocated a different start block on each of the 5 days so that all entrants have their fair share of Very Early, Early, Middle, Late and Very Late start times.
The start time range on each day is 10:30 to 13:30 except for Day 1 where the range is 11:30 to 14:30. Entrants will have no specific control over their allocated start time except for:
Start with a different club – entrants can request to start in a different club block from their own club via a drop down list in step 3 of the entry process or via the competitor Amend Entry function.
Parent split starts – parents requesting split starts should request this in step 2 or step 3 of the entry process. Only 2 parent split start requests are permitted per entry form. If grandparents are participating in the rota then they should enter on a separate form and request to start in the same club block as the parents. The 1st runner on each day will alternate and will have a start time. The 2nd runner will have an open start time.
Surcharge for non members
All Senior competitors who are not a member of their National Orienteering Federation will have to pay a surcharge of £2 for each day entered. This surcharge does not apply to overseas competitors who are members of their local National Orienteering Federation, the colour coded courses or to Juniors.
Changes to your entries
All changes are free of charge until 9th July.
From 10th July all class, club block or specific start time changes will be charged at £3.60 per impacted start time, but with a maximum charge of £10 per competitor. Please make your payment using this link and specify in the reason for payment box the change that you require. Fabian4 will confirm the change after it has been processed.
During the event itself changes to a single start time will be charged at £5, but with a maximum charge of £10 per competitor for multiple changes.
All other changes that do not affect your start time (e.g. changing your SI card number) are free of charge and can be performed online up until midnight on Wednesday 20th July.
All change requests after 20th July should be made to the enquiries team at the event. Class and start time change requests made during the event itself will carry the same charge as above.
Cancellation
All cancellation requests received by 30th June will be refunded, minus the standard Fabian4 refund administration fee. Unfortunately we are unable to offer any refunds after 30th June.
Entry on the day
Entry on the day will be available for all colour coded courses and some age classes depending on map availability.
SI card Hire
If you do not have your own SPORTident card you can hire one at a cost of £1 per day.This cost applies to both seniors and juniors.
Coaches
If you are considering bringing a coach you will need to email the Co-ordinator by 31 January 2016 as some of the approach roads are unsuitable for large vehicles and alternative arrangements may need to be made.
Queries
Should be directed to the enquiries secretary.
Postal entry
A paper copy of the entry form is available for download from here, or can be requested by writing to
Judith Powell,
22 The Willows,
Raglan,
NP15 2HB,
Wales.